ABOUT US
Producing the highest quality German ↔︎ English translations for over 40 years
Founded in 1979, GLS provides translation and interpreting services for clients throughout the United States and Europe from our offices in Seattle and Cologne. Having offices on two continents means that we can help clients on their time, while also being able to extend our working day nearly around the clock. Over the years, we have honed our translation expertise in a wide range of industries and areas, including life sciences and pharmaceuticals, corporate communications, manufacturing, and more.
We have built our reputation on our commitment to quality and on our accurate, well-written translations. Specializing in only one language pair sets us apart from other multilingual agencies, and allows us to offer the highest quality translations in almost any subject matter. With our in-house teams in Seattle and Cologne, we can personally guarantee the quality of each translation we handle. GLS is certified to ISO 9001 and ISO 17100.
Meet Our Team
SEATTLE (USA) TEAM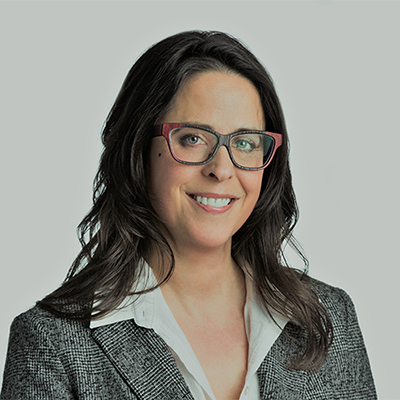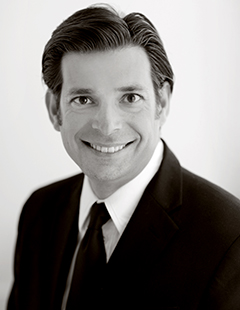 senior editor
geoff@germanlanguageservices.com
Geoff devotes his energies to editing translations, project management, and client relations. Geoff studied German language and literature at the University of California, Santa Cruz (BA) and LMU Munich, before returning to his hometown for graduate studies at the University of Washington (MA, PhD). He has taught language, literature, film, and cultural studies at the University of Washington, the University of Münster, Seattle Pacific University, and for the Seattle Opera. He has also taught translation at the Translation and Interpretation Institute at Bellevue College.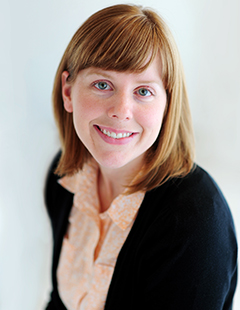 Senior TRANSLATOR
mandy@germanlanguageservices.com
Mandy first came to GLS in 2010 after completing her certificate in German to English translation from the Translation and Interpretation Institute at Bellevue College. Originally from Wyoming, Mandy attended Pacific Lutheran University and earned her bachelor's degree in German, Anthropology and Publishing & Printing Arts. She spent her junior year abroad in Freiburg, Germany and taught English in Salzburg, Austria for two years as part of the Fulbright program. Mandy has been a certified member of the American Translators Association (ATA) since 2014 and was a grader for the ATA German to English certification exam. Mandy is the 2017 recipient of the Gutekunst Prize of the Friends of Goethe New York.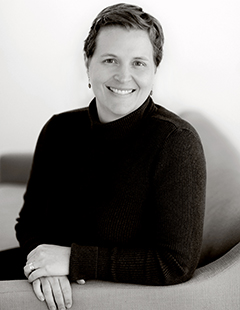 Operations Manager, TRANSLATOR
noelle@germanlanguageservices.com
Noelle worked as a translator at GLS for many years before transitioning into the role of operations manager and lead internal auditor. Her experience with the translation world goes back to 1997. She earned a bachelor's degree in German studies at Lewis and Clark College in Portland, Oregon, and a master's degree in German to English translation from MIIS (Middlebury Institute of International Studies at Monterey) in California. Her time in Germany included a junior year abroad in Munich, a period of working and studying in Munich after college, and extended stays in Mainz and Darmstadt while working as a translator.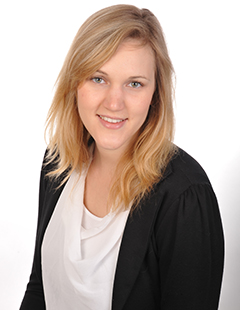 Translator, TERMINOLOGIST
karolin@germanlanguageservices.com
Karolin grew up outside of Berlin. She earned a BA in International Technical Translation from the Magdeburg-Stendal University of Applied Sciences. She spent a year abroad in France and later an Erasmus year at the University of Chester (UK). After graduation, she did two internships at GLS in Seattle, totaling eighteen months, before joining GLS as a terminologist in the Cologne office while she completed her MA in Terminology and Language Technology from the TH Köln. She relocated permanently to Seattle in 2018. Karolin's expertise extends beyond terminology to include project management, translation and editing technical documents.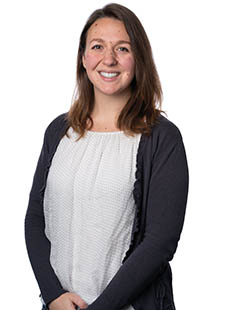 TRANSLATOR
elena@germanlanguageservices.com
Elena grew up bilingual (German and Italian) near Frankfurt, Germany. Following two internships at GLS in Cologne and Seattle, she joined the Seattle office as a translator. She holds a bachelor's degree in translation studies from Leipzig University in Germany and earned her master's degree in translation studies at the University of Portsmouth (UK). Her studies included a year abroad at the University of Salamanca, Spain, where she worked as a language assistant. She also spent semesters abroad in Italy and in Argentina. Elena is also a qualified medical interpreter and teaches German language courses at a local university.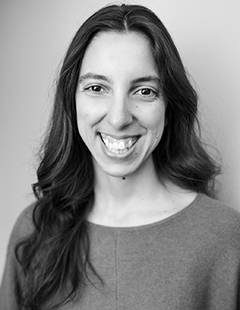 TRANSLATOR
mary@germanlanguageservices.com
Mary was born and raised in the Pacific Northwest and attended the University of Washington in Seattle, where she earned her bachelor's degree in Spanish, with additional coursework in German. She participated in a semester-long independent study at the University of Tübingen, and went on to complete her master's degree in translation studies at Heidelberg University in 2018. After returning to Seattle, Mary joined GLS in the spring of 2019 as an intern before starting as a full-time translator.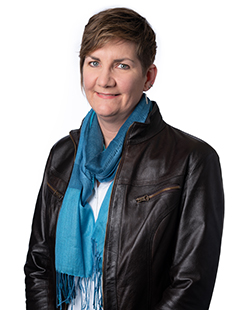 "We have been working with German Language Services for many years now.
They provide high-quality translations that well exceed the ISO standard requirements.
GLS is an extremely reliable partner, in particular with regard to observance of deadlines and attention to detail."
Regular client from the life science sector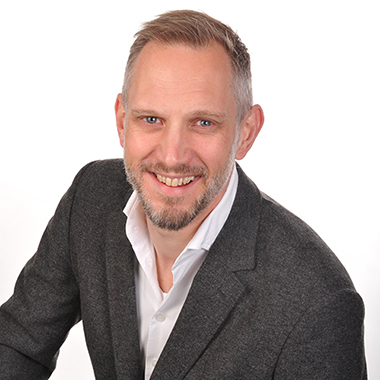 MANAGING DIRECTOR (EUROPE)
richard@germanlanguageservices.com
Richard grew up in England and studied German, French, and Swedish at the University of Sheffield. After completing an MA in Interpreting and Translating at the University of Bradford and a six-month internship at the European Parliament in Luxembourg, he began his first job as an in-house translator at an agency in Cologne in 1995. With many years' experience as an in-house translator and project manager in both the pharmaceutical (Boehringer Ingelheim) and legal sectors (Linklaters, Noerr), Richard is also a member of the Chartered Institute of Linguists. He joined GLS in 2015 and is based in the Cologne office.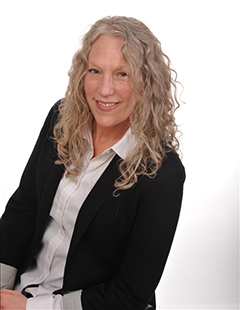 TRANSLATOR
malenie@germanlanguageservices.com
Melanie grew up in Chicago and attended the University of Illinois at Chicago. She has been working as a German to English translator since 2003 and completed her professional certificate in German to English translation at the Translation and Interpretation Institute at Bellevue College. She spent several years living and working in Switzerland, including an internship as an in-house translator for Swiss Federal Railways in Bern. Melanie started at GLS in 2002 and moved to Cologne in 2009, where she worked as a full-time in-house translator with Deutsche Post DHL in Bonn, before returning to GLS in 2013.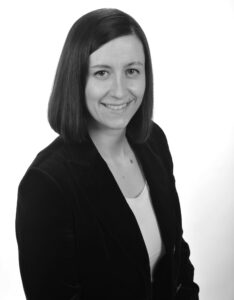 Project Manager, Editor, Translator
victoria@germanlanguageservices.com
A dual citizen of Spain and the United States, Victoria was born and raised in a bilingual household in North Carolina. She received a BA in Spanish from Wake Forest University in 2005, where she focused on translation and localization. After working as a freelance translator for a PR firm and an in-house translator for a local law firm, she completed an MA in Linguistics at the University of North Carolina at Chapel Hill in 2010. She moved to Germany in 2013 and began teaching English to German professionals. She is currently completing an MA with a focus on English as a lingua franca at Heidelberg University. Victoria joined GLS in September 2018.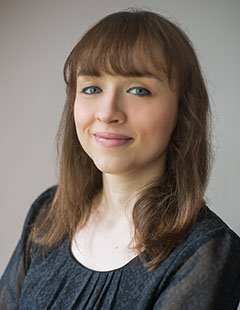 Project Manager
agathe@germanlanguageservices.com
Agathe was born in Poland and raised in Cologne, where she completed a BA in English and Slavic Studies at the University of Cologne. She then studied conference interpreting in the department of Translation, Language, and Culture at the Johannes Gutenberg University Mainz, earning an MA, which she put to use as a freelance translator and interpreter in Essen. Agathe came onboard with the GLS team in Cologne in 2020.
"We are very impressed by the quality of your work. Given the short time frame, honestly, your team delivered a much higher standard than we reasonably expected."
Attorney
German Legal Desk,
Ernst & Young